Arteston is a modern brand with a passion for design and advantages that foretell its success. The pillars on which it stands – quality and functionality – are proven by both time and customers from all over Europe. How is it possible? The story of Arteston is inseparably linked to the tradition of the Krošlák's family furniture production.
It was 1991 when young František Krošlák gave in to the calling of entrepreneurship and, full of enthusiasm, established a company bearing his name. At the time, the region of Topoľčany was beginning to promote its capacities for furniture production abroad. František sensed the opportunity and seized it.
1959 – František's organizational skills were evident from the early age. As he recalls, before he went into real business he was mainly managing his mother. 😉

Reliability as a key to success
He was hardworking and courageous. He always believed that a competent person must be able to earn a living and should be fairly compensated for their work. He bought the first hall and started with metalworking, and soon expanded with addition of the upholstery department in response to the growing demand. The main buyers at the time were companies such as the Mier Topoľčany, Spartan Trnava (with management in Sweden) and former MODUL Service, an Ikea subsidiary based in Malacky. Foreign clients were demanding, but this is exactly the reason why the Krošlák company can boast an exceptional quality of both departments, along with reliability. "Reliability is very important to me. I would say that it is absolutely crucial for success. And I mean reliability at all levels. I remember when we had no Internet, cell phones, GPS etc. At six o'clock in the morning, I went to attend several business meetings all over Slovakia. I was on time for every one of them. Today I have to smile when I recall as I was trying to locate furniture factories in the cities by looking for chimneys," says František Krošlák, the founder and owner of Krošlák s.r.o..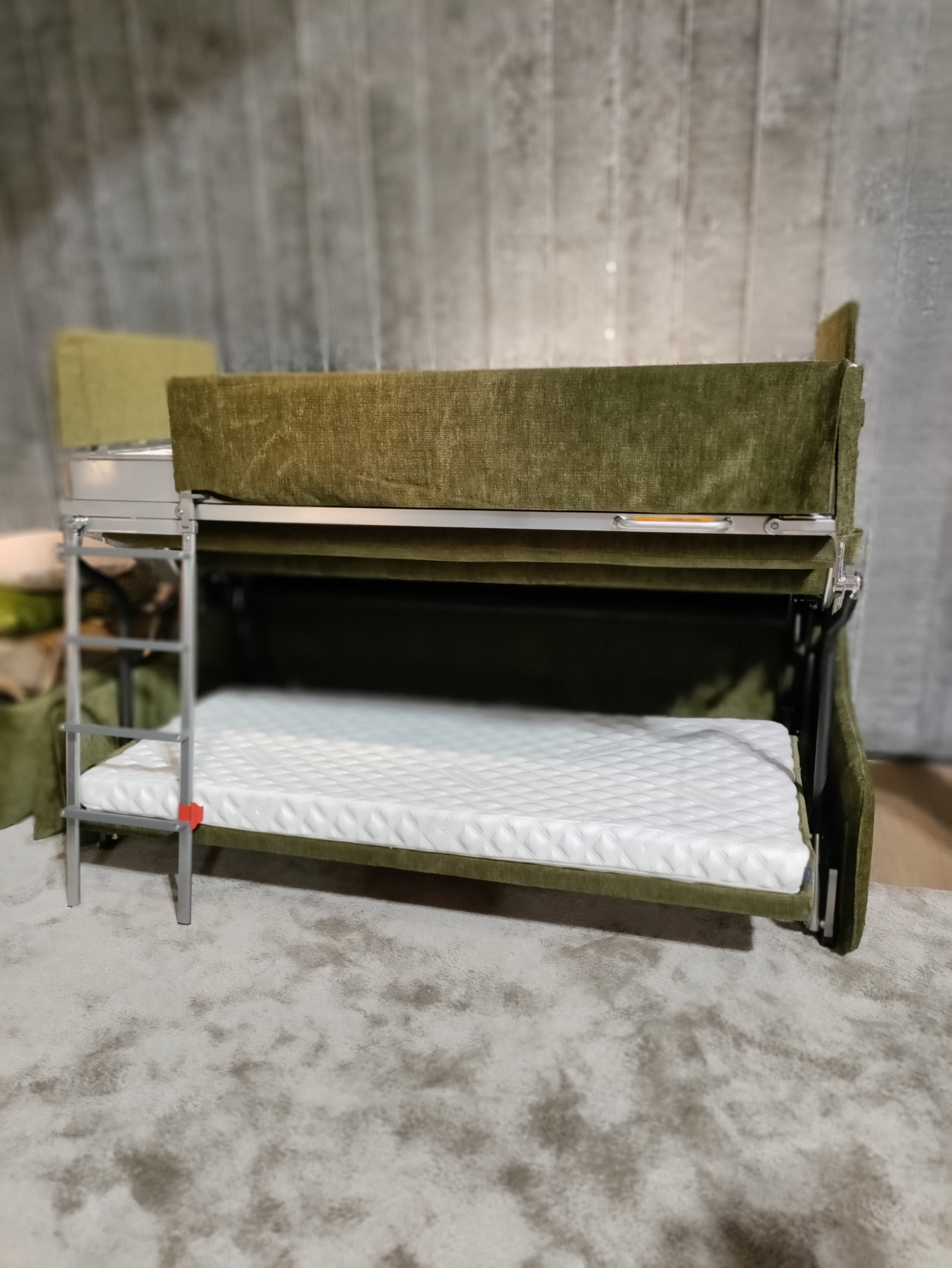 1991 – 33-year-old František Krošlák establishes the company.
František Krošlák is a man who knows the importance of a handshake between business partners. He put his name on the company and stands behind what he does. Quality, responsibility, freedom, creativity and proactive approach are values that he has embraced and imprinted in the upcoming generation of managers in the family company.
2018 – František hands over the company to his 33-year-old son. Today, Samuel can rely on a strong family team.
After nearly 30 years, the Krošlák company has 230 employees and its production line has worked on more than 700,000 pieces of furniture. Sofas with various functions, beds, chaise longues and armchairs from its workshops bring comfort to many homes in Western Europe, especially in German-speaking countries, but also in Russia and the United Arab Emirates. Professional manufacturing workers with plenty of experience continue to study new materials and technologies. The fair approach of the company encourages loyalty and several of the key workers have been working for the company since its establishment. Everyone in the workshop is aware of the importance of their own work…
"Good sofa starts with professional welding," says Tomáš, who carries out the welding of the skeleton."That's where comfort and sense of firm and lasting solution begins."
Alena from the sewing workshop makes sure that all seams are perfect and accurate. As she says, "The feeling the sofa gives you is often dependent on small details. However, the material is always decisive – if it is of high quality, the customer will immediately feel comfortable. And that's our goal."
The Milestone named Arteston
A dream come true, but also a natural step forward, that is Arteston, a product line that builds on decades of experience of the Krošlák family company. "So far, we have focused on production and supply of furniture for Western Europe. This is the main reason why in Slovakia we were familiar only to experts in the furniture business," explains František. "Today, my son has decided to continue in my footsteps, a choice that I am very pleased with – and the first embodiment of this is the establishment of the Arteston brand," says the owner and founder of the company. "It is admirable what father has managed to build. We have a solid base in the form of production potential and know-how, which opens up wide possibilities and gives us a great advantage compared to other design brands," says Samuel Krošlák. "I think the time has come for our company to make the step forward, and my sister Eve and her husband Amro are a great help and support. Arteston strives to innovate while staying true to the clearly defined values our company is build on, values that still support us today: uncompromising approach to quality, passion for craftsmanship, a design that meets functionality and attention to detail.
"Arteston is a dream come true for us, but we are just starting out. Our ambition is to bring something new, something different from cheap furniture, which has today became a sort of consumable goods. At the same time, however, we want to maintain reasonable prices. For us, quality comes first, whether in materials used or manufacturing processes. We know that it determines the durability of the sofa, but especially the comfort of customers, who put their faith into our products and will use the sofa every day. I believe that with these attributes, Arteston will find its fans all over Europe, just as the other sofas we produce already have," summarizes the goals of Arteston its project director, Samuel Krošlák.